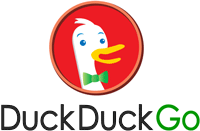 Version 2.7.0 of Frost has been released and with it comes big changes to the user interface. Frost first came out when Gingerbread was the latest version of the Android OS, and since then Android has made big leaps in how apps present themselves on the platform. The focus was on making it clear to the user what actions and options they had available to them at any moment, and because of that, the options menu button was removed, and action bars became commonplace.
With that in mind, we've removed all dependencies for the option menu button in our app, and placed all functions that used to be there in menus or action bars that are easily accessible on your screen. You'll notice the browser menu is now sporting a new look with many more buttons, and the image stash has undergone a makeover to make things easier to find. We've also recognized newer devices by including high resolution icons for their higher resolution displays.
Frost has always focused on protecting our user's privacy and with that we are happy to announce the addition of DuckDuckGo as a supported search provider in the browser. It's only logical that we included DuckDuckGo as they share the same commitment to our user's privacy as we do and we feel that it is the best option in protecting our user's browsing habits. DuckDuckGo accomplishes what the larger search engines fail at, and that is treat its users anonymously. Your search queries are never saved or shared, and you can be confident your search results are never filtered based on profiling.
As always, your suggestions and comments are welcome.
Here is the full change log for version 2.7.0 of Frost:
Frost will exit if the power button is pressed or if the device goes to sleep
Updated browser menu interface
Fixed image downloading on 4chan and other sites
Removed options menu in browser – options available in browser menu
Removed options menu in image gallery – long press an image to view action bar
Removed options menu in image viewer – options available when image is tapped
Removed options menu in folder view – options available in action bar
DuckDuckGo available as search provider
Added option to change default search provider
Added hi-res icons for large high density displays
Optimized data access in bookmark stash
Updated useragent strings
Added 'About' section in settings
Further stability and usability improvements to importing images from the SD card